Combine Procreate and Adobe Illustrator like a Pro!


Learn how to use Procreate to enhance your vector drawings.

Harness the hand drawn quality of Procreate to take your vector drawings to the next level
Procreate is an amazing digital drawing tool! But if you're a die-hard vector fan like I am, you might be wondering how you could use Procreates' raster artwork in your workflow, and still maintain the vector-based flexibility.
The great news is, you can!
Since discovering how to successfully integrate Procreate into my vector work, it's become an essential tool that saves me hours. Not only can Procreate add a new dimension to your work, it's proven to be a great partner to Adobe Illustrator resulting in an authentic hand-drawn quality in less time.

An easy step-by-step workflow
In this class I'll share with you my step-by-step workflow I use to create my vector drawings - the same workflow I use to create commercial art I sell to clients and in my shop.

Learn time-saving tips and techniques that you can integrate into your creative process, and use Procreate more effectively in your work that's 100% vector.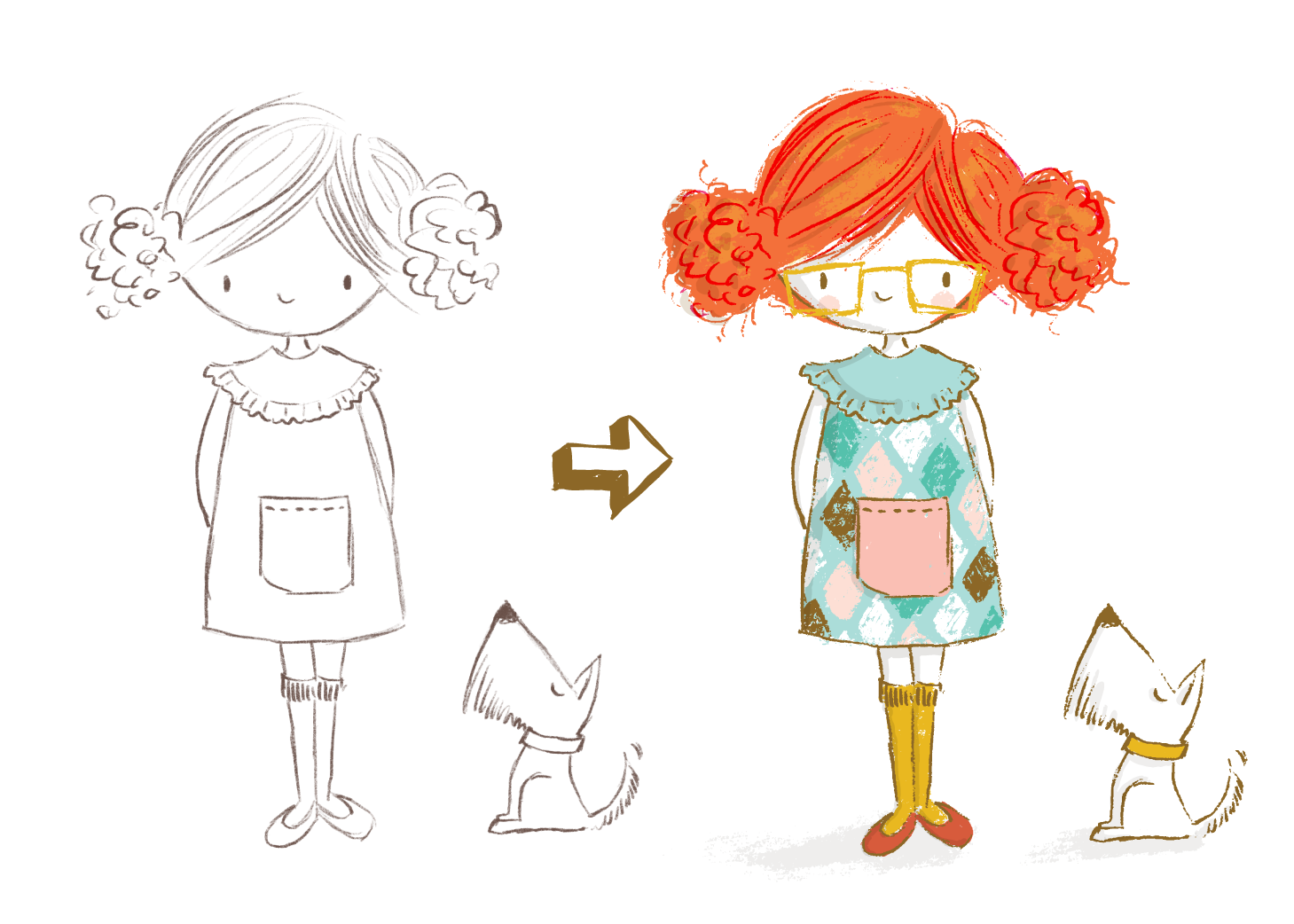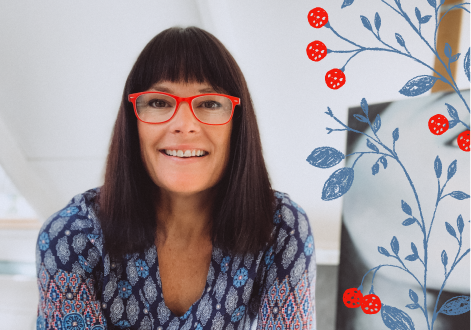 How I started using Procreate with
Adobe Illustrator
Coming from a design background, Adobe Illustrator was my go-to app. But since becoming a full-time illustrator, Procreate has sneaked it's way into my drawing process.
Desperate to find a way to combine the two, I set out to find a workflow that allows me to retain the hand drawn quality Procreate offers in my vector drawings.
I've spent the last few years experimenting and perfecting a workflow which I'll be sharing with you in this class.

Here's what you're getting when you sign-up for class
10 Video lessons you can watch at your own pace
A bonus lesson on how to create a quick pattern with your character
PDF cheatsheet that includes brush reference info for Procreate and Adobe Illustrator trace settings
Lifetime access to the course, plus I respond to all questions within the course.
You'll learn:
How Procreate can add texture and dimension to your vector work
A simple workflow you can adapt to fit your style and work
Why there's no need to buy additional Procreate brushes for great results
The best texture settings for Image Trace in Illustrator
Techniques you can apply to any vector project! 

A ton of value for only $19!
One-time payment for lifetime access!

"This class was excellent! Super clear instruction and it has really changed the game for me in terms of getting my Procreate illustrations into Ai to get vectorized motifs for pattern making. Especially the ones with texture! I have been really struggling with the texture issue and with creating a sensible and repeatable workflow... and this made it all so clear. Thanks for the great class, Lisa!!"
– Stacie K –
Frequently asked questions
Who is this course for?
This course is for anyone who wants to learn how to combine Procreate with Adobe Illustrator!

Do I need any supplies or special software to take this course?
You'll need an iPad with Procreate installed, Adobe Illustrator, and a reliable way to transfer your Procreate file to your desktop computer (eg. Dropbox or Airdrop on a Mac).

Can I use Affinity Designer instead of Adobe Illustrator?
Unfortunately not. At the moment Affinity Designer doesn't have the Image Trace function needed for this class. But I've read they are working hard to include that feature soon in their software.

When does the course start and how long do I have access to it?
You can begin right away! You'll have life-time access to the course immediately after purchase. The course is self-paced so you can comfortably work at your own pace.
Feel free to slow the video down, pause and rewatch. We all learn at our own pace. I recommend watching me sketch first to get an understanding of the technique, then replay and sketch along with me.
I have a question, where can I get in touch with you?
Pop me an email anytime to [email protected]. During the course you can leave your questions under the video lesson and I'll respond as quickly as possible. I'm always happy to help!
What if I'm not happy with the course, can I get a refund?
I want you to be happy with your purchase and enjoy the course. But if you're unhappy for any reason I offer a 30-day money back guarantee. If you've watched less than 50% of the course and don't like it, just send me an email within 30 days of your original purchase date and I'll give you a full refund. No hard feelings!